Scooters, Segways™, and Skateboards
New Mineta Transportation Institute research examines how U.S. states regulate the growing number of Personal Transportation Devices
July 2, 2018 | San José, CA
Weekday mornings in San Francisco's SoMa district, a stream of workers disembark from the city's commuter rail station carrying an assortment of small, wheeled devices on which they roll off to their offices—kick scooters and electric kick-scooters, skateboards and battery-powered hoverboards, not to mention devices few people can name. A new Mineta Transportation Institute (MTI) research perspective looks at how U.S. states are regulating (or not) this growing micromobility trend: Electric Kick Scooters on Sidewalks in Virginia but Not in California? A Review of How States Regulate Personal Transportation Devices.
Greater use of these personal transportation devices (PTDs) has the potential to benefit both individual travelers and communities as a whole, but incorporating them safely into communities is not without challenges.
According to Dr. Kevin Fang, "PTDs offer an inexpensive, quick way to travel short distances, which is particularly attractive in busy commercial districts. But PTDs compete for already contested space on streets and sidewalks, and raise questions about safety."
In their research, Fang and co-authors Dr. Asha Weinstein Agrawal and Ashley Hooper detail the wide range of regulatory approaches currently used by states.
"After reviewing all the states, we realized that when it comes to PTD regulations, there is no 'normal,'" said Agrawal. "PTD regulations vary wildly from state to state and device to device in terms of specificity, content, and form. For example, in some states a human-powered PTD would be classified as a 'vehicle' and follow those rules, yet other states classify the same devices as a 'pedestrian.'"
The authors recommend  policymakers aim to do the following when revising state regulations: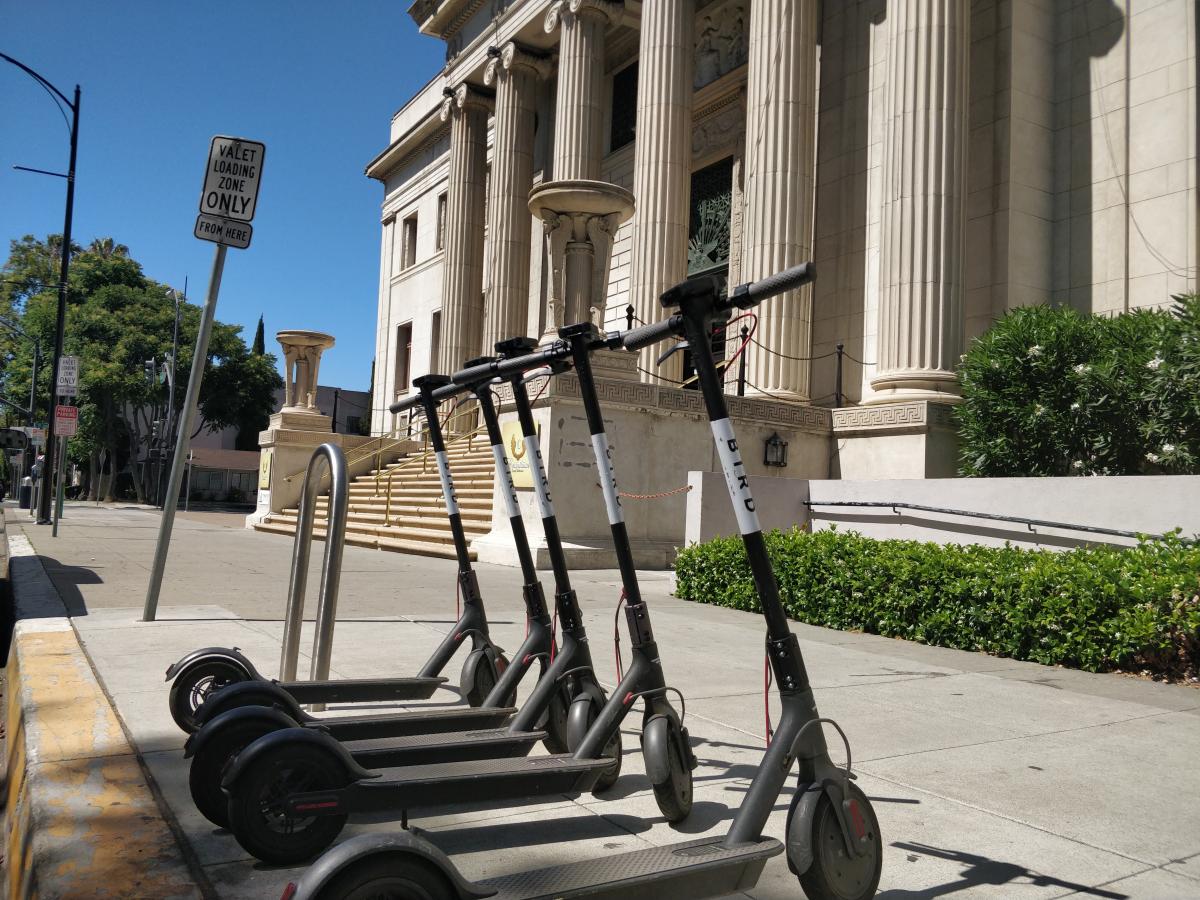 Clarify who has the right to use sidewalks.
Protect public safety.
Permit PTD use as a convenient travel option.
Accommodate new device types without new regulations.
Base rules on facts, not perceptions.
Craft rules that are easy to understand and remember.
"Safety on our streets and sidewalks is of paramount importance," according to Hooper. "By understanding how PTDs are regulated, we can help regulators craft regulations that balance the needs of all road users."
ABOUT THE RESEARCH TEAM
Kevin Fang is Assistant Professor at Sonoma State University, Asha Weinstein Agrawal is Professor at San José State University, and Ashley Hooper is a doctoral candidate at the University of California, Irvine.
ABOUT THE MINETA TRANSPORTATION INSTITUTE
At the Mineta Transportation Institute (MTI) at San Jose State University (SJSU) our mission is to increase mobility for all by improving the safety, efficiency, accessibility, and convenience of our nation's' transportation system through research, education, workforce development and technology transfer. We help create a connected world. MTI was founded in 1991 and is funded through the US Departments of Transportation and Homeland Security, the California Department of Transportation, and public and private grants. MTI is affiliated with SJSU's Lucas College and Graduate School of Business.
###
Contact:
Irma Garcia, MTI Communications & Workforce Development Coordinator
408.924.7560