High school students who live in the San Jose, California area can learn about transportation careers through a free, three-week on-campus session at San Jose State University. The Summer Transportation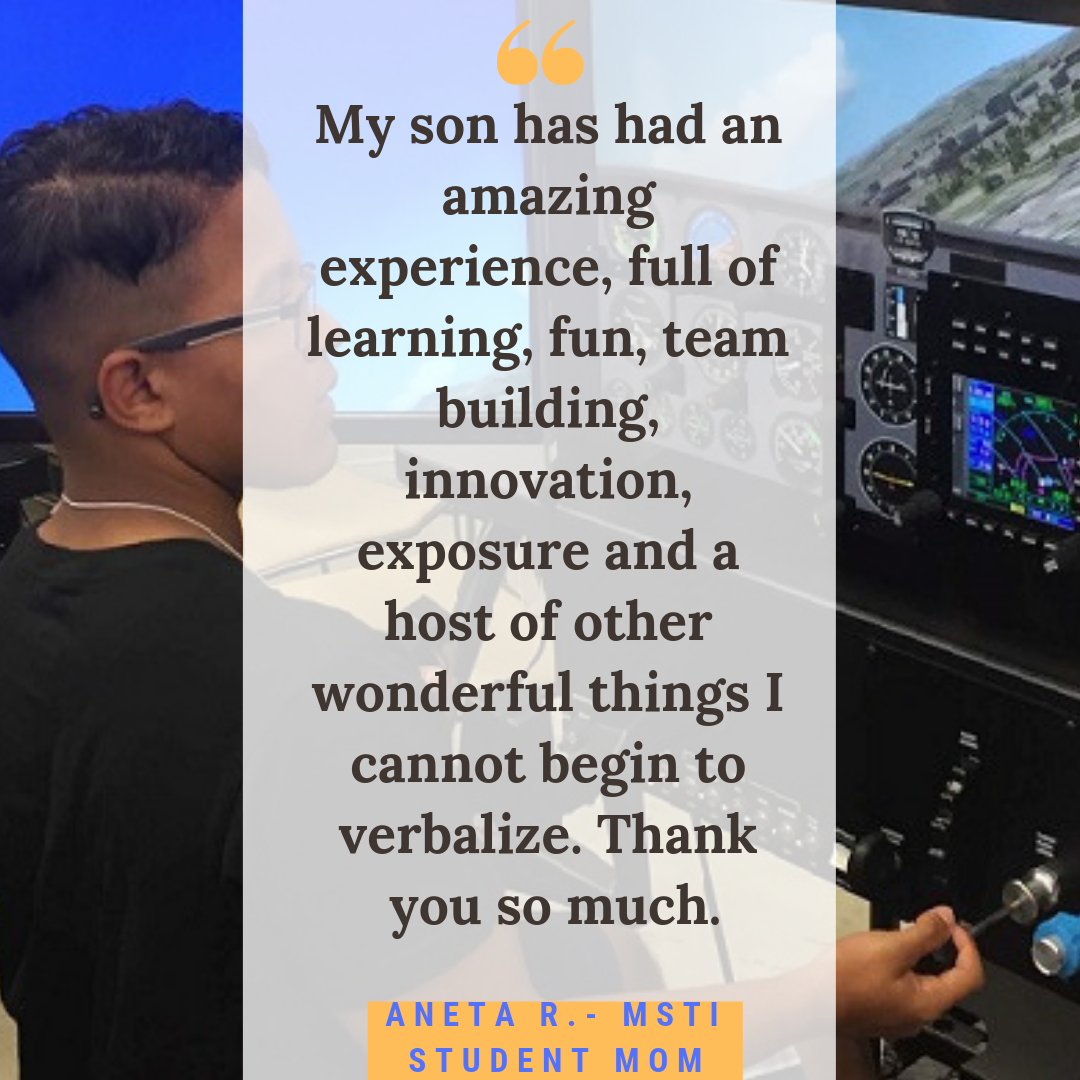 Institute introduces students to principles of transportation systems development, construction, management, technology, intermodal systems, and environmental impact. Students come away understanding the career opportunities in the transportation industry, and they are encouraged to pursue college degrees that prepare them for transportation careers.
Requirements:
Good academic standing (2.0 or better)
Completed Algebra 1
Completed (Freshman) Science 1
Letter of recommendation (letters can come from teachers, advisors, mentors, coaches, etc.)
This is a valuable opportunity for high school students whether they are interested in transportation or not. They earn college credit, are exposed to university life, and get an inside look at Bay Area businesses that impact the day-to-day activities of hundreds of thousands of people. The experiences alone are a monumental takeaway. 
MTI's 2020 MSTI will be held weekdays, June 8-26, 2020, M-F 9am-3pm at San José State University. Students will earn 3 transferable college credits in Environmental Studies from San José State University, go on field trips, and engage in hands-on activities, all focused on the innovative world of transportation. This year, wtih support from the Federal Highway Association, 12 select students will compete to attend the National Flight Academy (NFA) in Pensacola, FL. for a one week immersive program unlike any other. NFA dates July 18-24, 2020. Both programs are completely free and open to high school students.. REGISTRATION NOW OPEN!
For more information about STI, please contact Irma Garcia. 
2019 Video
2018 Video
More about the program
MTI's "Summer Transportation Institute" is part of the "National Summer Transportation Institute Program" funded by the Federal Highway Administration (FHWA). Established in 1998, the program is designed to promote awareness of science, technology, engineering and math (STEM) educational and career opportunities among disadvantaged and at-risk middle and high school students around the country.
Participation is free for students who have an interest in learning more about the transportation industry; its various modes – such as, highways, aviation, transit, and maritime; pathways to post-secondary education concentrating on one or more aspects of transportation; and the career opportunities available. In addition to Federal funding, the NSTI program receives support from local sponsors, such as area businesses and community-based organizations, and from the higher education institutions serving as host sites.