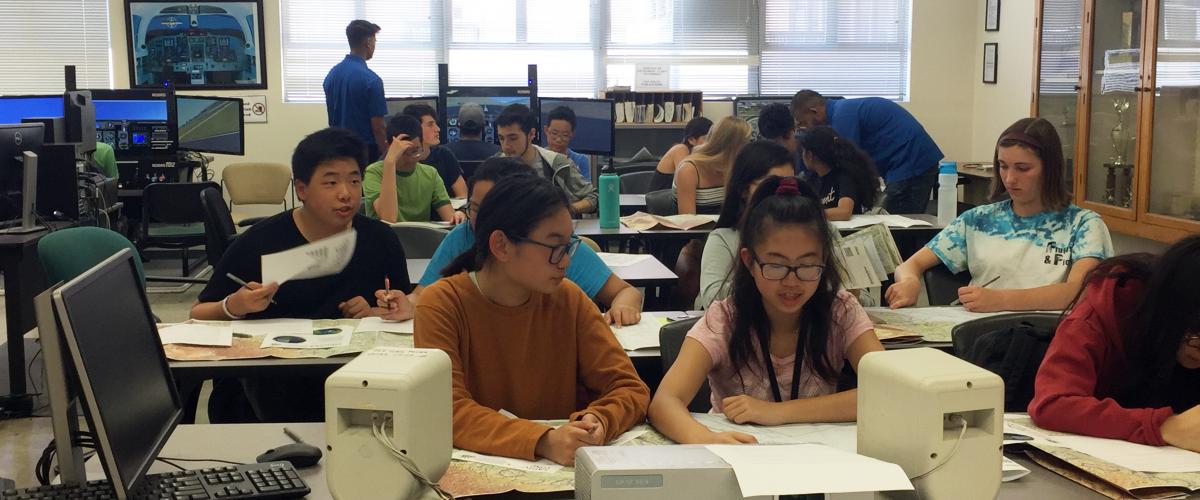 MCTM partners offer transportation-related workforce development programs for all age groups, including K-12 as well as professionals. 
---
K-12 Workforce Development Initiatives: 
Since 2001, MTI has proudly hosted the National Garrett Morgan Sustainable Transportation Competition to inspire middle school students to pursue math, science, and careers in transportation. The program brings transportation professionals, including engineers and planners, into the classroom to mentor students as they develop a sustainable transportation project to present to the U.S. Department of Transportation and other transportation leaders.
The Mineta Summer Transportation Institute is a free, three-week program that exposes high school students to careers in transportation and tech while earning three, transferable college credits in Environmental Studies. Students come away understanding college and career opportunities in the transportation industry through hands-on experiences, college course work, and partnerships with local industry leaders, like Google, Mineta San Jose International Airport, VTA, and many others. 
Howard University also provides an STI program co-sponsored by the District DOT, Maryland State Highway, and Howard University. The goal is to help develop a diverse transportation workforce by exposing middle and high school students to transportation careers. Howard University recruits approximately 15-25 students each summer and exposes them to exciting activities and field trips that help them understand civil engineering as it relates to transportation careers.
Professional Development Programs: 
The Mineta Leadership Academy is devoted to developing exceptional public sector leaders to serve the transportation industry. The Academy provides individuals in mid-level to senior management positions with opportunities to improve leadership skills, enhance their leadership competencies, and work with peers and mentors in the transportation industry. Following the example of our founder and namesake U.S. Department of Transportation Secretary, Norman Y. Mineta, the Academy cultivates leadership excellence in a diverse group of professionals who are committed to building and maintaining a world-class transportation system in an environment that is constantly changing.