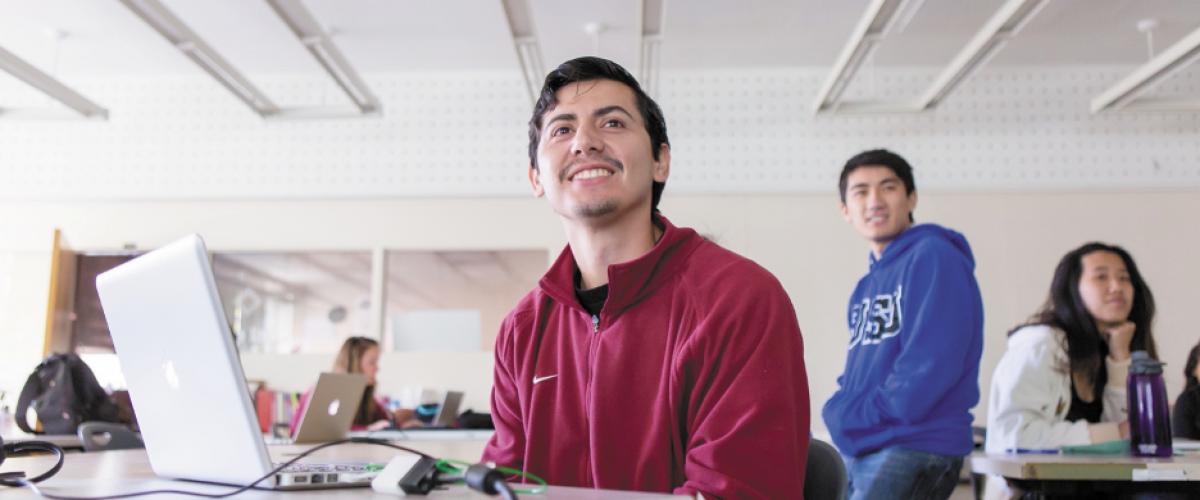 The Mineta Consortium for Transportation Mobility (MCTM) partners offer a variety of educational resources at their universities. Each of these resources helps students gain the degrees they need to become qualified for positions in the transportation industry and its supporting professions. Many programs also help current professionals gain the education necessary for advancement.
---
SJSU/MTI offers an interdisciplinary California State University Master of Science in Transportation Management program, fully accredited by the Western Association of Schools and Colleges and the Association to Advance Collegiate Schools of Business. The curriculum is led by nationally recognized instructors who are academic or industry experts. Classes are held in the evening, allowing students to work full time while earning their degrees. Students attend classes online or at videoconferencing facilities located across California, including at Caltrans district offices. SJSU offers an accredited Master of Urban Planning with a specialization in transportation and land-use planning. SJSU's Charles W. Davidson College of Engineering offers a BS and MS in Civil Engineering with a concentration in transportation, and a BS and MS in Mechanical Engineering.
Howard University offers an accredited Civil and Environmental Engineering program leading to BS degrees as well as Master of Engineering, MS, and doctoral degrees. Specializations include Environmental and Water Resources Engineering, Structural Engineering, Mechanics and Materials, Earthquake Engineering, Transportation Systems Engineering, and Geotechnical Engineering. Additional related degree programs include transportation economics, public administration, transportation planning, design of modal infrastructure, and project and construction management.
Navajo Technical University is the only tribally governed institution in the U.S. to offer BS programs in electrical Engineering and Industrial Engineering. The engineering programs are currently pursuing ABET accreditation. NTU also offers transportation-related degree programs in Environmental Science, Advanced Manufacturing, Geospatial Information Systems (GIS), and Information Technology. The Consortium partnership will strengthen these programs and support the creation of new ones.
University of North Carolina at Charlotte (UNCC) is home to the William States Lee College of Engineering. Students participate in experiential, hands-on projects, learning to visualize, design, create, build and apply. UNCC offers BS, MS, and doctoral degrees in Civil Engineering, with a transportation concentration that focuses on the planning, design, construction, and management of transportation systems.