Asha Weinstein Agrawal, PhD - MSTM Education Director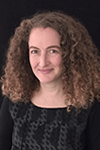 Professor Agrawal is Director of Education for the MSTM program. She is also Director the MTI National Transportation Finance Center and Professor in the Urban and Regional Planning Department at San José State. Her research agenda is guided by a commitment to the principles of sustainability and equity: what planning and policy tools can communities adopt to encourage environmentally-friendly travel and improve accessibility for people struggling with poverty or other disadvantages? She has explored this question most deeply through two substantive areas, transportation finance policy and the travel behavior of pedestrians, cyclists, and transit riders. Dr. Agrawal earned a B.A. from Harvard University, an M.Sc. from the London School of Economics and Political Science, and a Ph.D. from the University of California, Berkeley. More information, including a complete list of her publications, can be found here and on her CV.
asha.weinstein.agrawal@sjsu.edu
(408) 924-5691
Michelle Waldron, M.Ed - MSTM Program Coordinator
Michelle Waldron has over fifteen years of experience in higher education. Most recently, she worked on a PhD in Social Science at the University of Stirling in Scotland. She also holds a Master of Education in Student Affairs from Oregon State University, where she was the Director of Admissions, Recruitment, and Advising for the College of Veterinary Medicine. In addition to higher education experience, Ms. Waldron brings a unique transportation skill to her work with the MSTM program: she has a CSX certificate in freight and passenger railroad conducting.
michelle.waldron@sjsu.edu
408-924-3427
Faculty
James Brent, PhD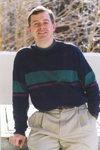 Dr. James Brent joined the faculty in 1994. James is a native of Southern California who received his Bachelor of Arts in Political Science and Bachelor of Fine Arts in Advertising from Southern Methodist University in 1988. Dr. Brent received his Ph.D. in Political Science from Ohio State University in 1995. He has published articles on judicial politics in journals such as American Politics Quarterly, Justice System Journal, American Politics Review, and the Southeastern Political Review, as well as editing a reader in American government and co-authoring a chapter in The Internet Upheaval by M.I.T. Press. He served as chair of the SJSU Academic Senate from 2001 to 2003. His heroes include former Supreme Court Justices William Brennan and Thurgood Marshall.
Andrea Broaddus, PhD
Dr.
Andrea Broaddus is a transportation policy expert focused on managing the demand for travel through behavioral incentives and land use practices. She has published articles on road pricing and transit-oriented development and has served as a lecturer at UC Berkeley and San Jose State since 2010. She currently works as a Research Scientist for Ford , in Palo Alto. Other private sector experience includes research on future mobility topics for Robert Bosch LLC and as a planning practitioner with Nelson/Nygaard Consulting Associates. Dr. Broaddus has also worked in non-profit advocacy on local and state transportation policy in Madison, WI, and federal policy in Washington, DC. Her research on European transportation policy and practice led to year-long fellowships in Hamburg, Germany, and London, England. She holds a Bachelor of Science in Geology from the University of North Carolina at Chapel Hill, Masters of Public Policy / Urban Planning from the Harvard Kennedy School, and a PhD in Transportation Planning from UC Berkeley. 
Brandi Childress, MSTM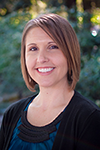 Brandi Childress is the Media and Public Affairs Manager for the Santa Clara Valley Transportation Authority (VTA), where she has worked for 17 years. She holds a Master of Science in Transportation Management from San José State University and is a proud alumna since 2008. She's also a 2010 graduate of the Leadership American Public Transportation Association Program and 2015 graduate of the Leadership San Jose Program. A strong advocate for women's career advancement and young people's exposure to the transportation industry, Brandi is the Communications Chair for the Women's Transportation Seminar (WTS) San Francisco Chapter and a member of the East Side Career Pathways Advisory Board and Leadership San Jose Advisory Committee.
Nick Compin, PhD
Dr. Nick Compin graduated in 1988 from CSU Chico with a B.A. degree in English. He worked for the California Journal, a public affairs magazine, and at State Net, the nation´s largest legislative tracking firm (1990-93), both in Sacramento. He returned to academia at the University of California, Irvine, receiving an M.A. degree in Social Ecology in 1996 (Rail Transit Station Development and the Municipal Land-Use Decision-Making Process) and a Ph.D. in Urban and Regional Planning in 1999 ( The Four Dimensions of Rail Transit Performance: How Administration, Finance, Demographics, and Politics Affect Outcomes).
Dr. Compin began working as a transportation planner for the California Department of Transportation in 2000 and is currently on loan to the California Transportation Commission in Sacramento where, among other projects, he is helping to spearhead a project to include performance measures in the process used to program California´s transportation projects. In the past, Mr. Compin worked for a private consulting firm, was involved in numerous qualitative and quantitative research projects and taught transportation planning courses at UC Irvine. Currently, he teaches the graduate level MTM 215 – Transportation Systems Planning and Development – at SJSU´s Mineta Transportation Institute.
Dr. Compin has written academic papers and articles and delivered presentations on the inclusion of transit-oriented development (TOD) in areas near transit stations in California and the incorporation of transportation-related performance measures into existing governmental decision-making processes. His research interests focus primarily on the practical introduction, implementation and impact of transportation planning concepts in government.
He is a longtime member of the American Planning Association and the Association of Pacific Coast Geographers.
Frances L. Edwards, PhD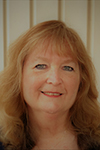 Dr. Frances L. Edwards is a professor and director of the Master of Public Administration program at San José State University. She is Deputy Director of the National Transportation Security Center at the Mineta Transportation Institute. She has authored numerous publications, including Introduction to Transportation Security (with Dan Goodrich), two books on terrorism response in the NATO Science Series (with Friedrich Steinhausler), reports for MTI, chapters for text and professional books, and more than 30 professional journal articles. Dr. Edwards is past chair of the ASPA Section on Emergency and Crisis Management and has been a member of the Executive Session on Domestic Preparedness at Harvard University; the Bioterrorism Working Group at Stanford University; three NATO expert workshop panels on terrorism; and the California Seismic Safety Commission. For 25 years Dr. Edwards was a public administration and emergency management practitioner, including 14 years as the Director of Emergency Preparedness for San Jose, California, the nation´s tenth largest city. She has a Ph.D. and M.U.P. from New York University; a MA from Drew University; and a Certificate in Hazardous Materials Management from University of California, Irvine. Dr. Edwards is also a certified emergency manager.
Eric Eidlin, MUD, MCP
In May of 2017, Eric Eidlin joined the City of San Jose as the Station Planning Manager. In this role, he is playing a leading role in the City's efforts to transform Diridon Station into a world-class multimodal hub.
Mr. Eidlin brings a wealth of experience in high-speed rail (HSR) and intermodal facility planning to the City. As an Urban and Regional Policy Fellow of the German Marshall Fund of the U.S. (GMF), he traveled to France in Germany in 2013 and 2015 to study best practices in HSR system and station development. Drawing on this research, Mr. Eidlin authored a widely-cited report, Making the Most of High-Speed Rail in California: Lessons from France and Germany.  Prior to joining the City, he worked as Sustainability Manager for the Federal Transit Administration's (FTA) Region 9 office in San Francisco. There, he coordinated major federal interagency initiatives relating to sustainable transportation and development, including the Federal Partnership for Sustainable Communities and the White House's Strong Cities Strong Communities Initiative.  He also served as Technical Advisor on Station Development to the California High-Speed Rail Authority in 2016.
In 2014 Mr. Eidlin was named one of the top 40 professionals under the age of 40 in the field of public transportation by Mass Transit Magazine.
Mr. Eidlin holds a master's degree in urban design from the University of Toronto and a master's degree in city planning from the University of California, Los Angeles.  From 1999–2000, he studied urban sociology at the Humboldt University in Berlin, Germany, as a Fulbright Scholar.
Dan Goodrich, MPA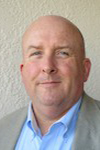 Mr. Dan Goodrich was born and raised in Southern California. He served ten years active duty in the United States Marine Corps, four of those in its Security Forces. He served an additional six years in the United States Army Reserve. His individual awards include the Army Commendation medal, one Army and two Navy Achievement medals and the President's 100 tab. He earned a Bachelors´ Degree in Political Science and Masters´ Degree in Public Administration from San Jose State University. He is currently a research associate for the Norman Y. Mineta Transportation Institute, Chair of the San Jose Metropolitan Medical Task Force exercise group, and fellow of The Foundation for Defense of Democracy.
John Litzinger, PE, MBA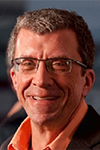 Mr. Litzinger has more than 31 years of experience in the successful planning and design of public and private civil engineering projects that range from conceptual phases through construction.  After initially starting his career in the public sector at Caltrans District 4, he transitioned to the private sector where he expanded his experience from highways to include municipal, residential, commercial, schools, pedestrian bridges and rail (UPRR, VTA LRT, BART, Caltrain, CA High Speed Rail).  He is currently with HNTB, a national engineering firm, where he started the San Jose design office in 2000 and has served a variety of roles in department management, office operations and sales, office leadership and management, and project delivery.  Mr. Litzinger is a member of the American Society of Civil Engineers (ASCE), the American Public Works Association (APWA), and the Institute for Transportation Engineers (ITE).  He served in various leadership positions in the South Bay Transportation Officials Association (SBTOA) – the local branch of ITE.
Mr. Litzinger earned a Master of Business Administration from Santa Clara University and a Bachelor of Science in Civil Engineering from Texas A&M University.  He is a registered professional engineer in California, Hawaii, and Texas.
Gurmeet Naroola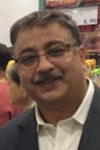 Gurmeet Naroola is a seasoned entrepreneur, executive, and author, having held key positions at SunPower, Apple, Sanmina, and Panasonic in business development, quality, global operations, and customer management. He currently heads Strategy and Business Development for GenZe, a manufacturer of zero-emission personal transportation devices. Gurmeet has enabled more than $100 million in revenue and business growth for electric vehicle and solar technology firms, drawing on his professional experience and executive connections in emerging markets and high-growth segments in over 25 countries,. His most recent business deals include Costco, Lyft, SPIN, Doordash, Postmates ChargeIT, Tata and Mahindra.  He is a recipient of an export achievement award from the US Department of Commerce and a Quality Excellence award from Apple. Gurmeet has also authored three well-known business books, including The Entrepreneurial Connection: East Meets West in the Silicon Valley.  Gurmeet has executive education from Stanford's Graduate School of Business, an MS in interdisciplinary engineering from SJSU, and a BE in mechanical engineering from Manipal Institute (India).
Hilary Nixon, PhD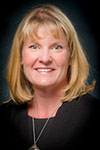 Dr. Hilary Nixon is MTI's Deputy Executive Director. Prior to joining MTI full-time in 2018, Dr. Nixon spent 12 years as faculty in the Department of Urban & Regional Planning at San José State University, where she held positions as Graduate Advisor, Associate Chair, and Department Chair. Dr. Nixon serves as a board member of the California Planning Foundation and was recently elected to membership in the California Planning Roundtable. Dr. Nixon specializes in transportation and environmental planning and policy, and her research focuses primarily on the factors that influence pro-environmental behavior, transportation finance, and the relationship between transportation and the environment. She earned a B.A. from the University of Rochester and a Ph.D. in Planning, Policy, and Design from the University of California, Irvine.
Norma Ortega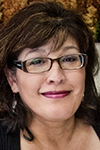 Norma Ortega worked for 37 years in the California Department of Transportation, assuming increasingly responsible fiscal management positions. She spent nine years as the Chief Financial Officer, directly responsible for development and management of the department's $12 billion budget. Ms. Ortega served as a key policy advisor to the Administration and the Legislature, regularly representing the department at legislative hearings on federal, state, and local funding and financing issues. Major projects that she led included effects to implement cash management, migrate to a mileage-based user fee system, and institute performance management and accountability.   
Her other leadership positions include service as Vice-Chair of the Mileage-Based User Fee Alliance, Chair of the Western Road Usage Chair Consortium Steering Committee, and member of the American Association of State Highway Transportation Officials (AASHTO) Finance Committee.
Ms. Ortega graduated from California State University, Sacramento, with a Bachelor of Science in Business Administration.
Beverly Scott, PhD
Beverly Scott, owner of Beverly Scott Associates, LLC, provides executive advisory and management consultative services focused on transportation/infrastructure sector workforce initiatives and business solutions that produce "bottom line" results and improve sustainable outcomes for people and communities. Dr. Scott is a frequent motivational speaker on the criticality of infrastructure investment -- its potential to advance "equity, opportunity and inclusion" – and, the importance of workforce and leadership development.
Dr. Scott serves in an Advisory capacity to the Charles Hamilton Houston Institute for Race and Justice at Harvard University Law School in the areas of transportation, infrastructure and equity. She is also a Senior Fellow at the Transportation Learning Center, a unique transportation labor-management partnership focused on skills training, research, safety and health for the sector's frontline workforce.
Dr. Scott's career in the public transportation industry spans more than three decades, including four appointments as General Manager/CEO – General Manager, Massachusetts Bay Transportation and Rail & Transit Administrator for the Commonwealth of Massachusetts, the Metropolitan Atlanta Rapid Transit Authority (MARTA), the Sacramento Regional Transit Authority (SRTD), and the Rhode Island Public Transit Authority (RIPTA), one of four statewide public transit systems. She has also served in senior level positions at the Metropolitan Transportation Authority (New York), New Jersey Transit Corporation (NJT), the Washington Metropolitan Area Transportation Authority (WMATA), Dallas Area Rapid Transit (DART), and the Houston Metropolitan Area Transit Authority (Houston METRO).
Dr. Scott is recognized throughout the U.S. and North American transportation industry for her visionary leadership, results driven management style; focus on people and communities; and progressive approach to labor management relations. Among her most notable industry contributions is her pivotal leadership role in the critical areas of workforce and leadership development and work to improve outcomes for people and communities – particularly our most vulnerable. In this regard, she is an ardent proponent for significantly increased "people development and investment" at all levels.
Throughout her career, she has received numerous awards and recognitions, i.e., the 2015 Hubert Humphrey Award for Distinguished Public Service from the American Political Science Association (APSA), 2015 Government Sector Pinnacle Award from the Greater Boston Chamber of Commerce for Outstanding Service, the prestigious Sharon A. Banks Humanitarian Service Award from the Transportation Research Board, National Academies of Science; named Woman of the Year by the Women's Transportation Seminar. In 2012, she was named a "Transportation Innovator of Change" by President Barack Obama and the U.S. Department of Transportation for her long record of exemplary leadership and service in the transportation industry.
In 2011, she was appointed by President Obama to the National Infrastructure Advisory Council (NIAC), a panel of experts including top business executives, leading academics and local government officials who report to the White House through the U.S. Department of Homeland Security with responsibility for making policy recommendations to protect and preserve the physical assets that are critical to the U.S. economy and national security. In 2012, she was appointed NIAC Vice-Chair.
A past Chairperson of the American Public Transportation Association (APTA), Dr. Scott currently serves on the national Boards of the American Public Transportation Association, Women's Transportation Seminar (International Advisory Board), Rail-Volution (past Chairperson), and Americans for Transit.
Dr. Scott holds a doctorate in political science, with a specialization in public administration from Howard University; and a Bachelor of Arts in Political Science from Fisk University (magna cum laude and Phi Beta Kappa).