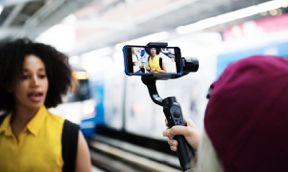 Middle School students (Grades 6-8) who live in the San José, California area can take advantage of this FREE opportunity to learn about STEM-related issues, college pathways, and transportation careers in a two-week summer program. Through hands-on activities, field trips, and a guest speaker series, students learn about a variety of college majors and careers related to the field of transportation. Students also gain an inside look at major transportation and STEM-related businesses and agencies, including Google, Intel, Mineta San José International Airport, and VTA where they could one day work!
The MTI Middle School Summer Transportation Institute is part of the National Summer Institute Program funded by the Federal Highway Administration (FHWA). Established in 1998, the program is designed to promote awareness of science, technology, engineering and math (STEM) educational and career opportunities among disadvantaged and at-risk middle and high school students around the country. In addition to Federal funding, the NSTI program receives support from local sponsors, such as area businesses and community-based organizations, and from the higher education institutions serving as host sites. Middle school students will be excited to participate in this free program modeled after our highly successful high school Summer Transportation Institute program. 
Requirements:
Good academic standing (2.0 or better)
Demonstrated interest in STEM education (e.g. Environmental studies, robotics, etc.)  
Demonstrated interest in extracurricular activities (e.g. Mathaletes, Engineering Club, AV club, etc.) 
Register for the Middle School Mineta Summer Transportation Institute (MSTI) 2020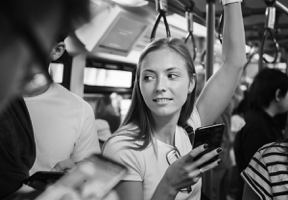 MTI's 2020 Middle School MSTI will be held July 6-17, 2020, M-F 9am-3pm on the San José State University campus. Students will experience university life as "commuter students" and will engage in a variety of fun and academically challenging activities that will allow them to explore STEM and transportation-related academic and professional careers in the innovative technology and transportation hub that is Silicon Valley.
The program is completely FREE and is open to middle school students (Grades 6-8) in the San José area. Classes will take place at San José State University. 
For more information about the Middle School STI, please contact Irma Garcia: irma.garcia@sjsu.edu